New lease deals
2023 Chrysler Pacifica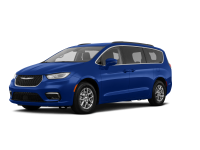 Price :
$757

/ month
2023 Subaru Ascent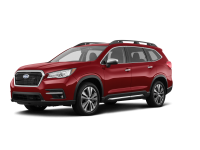 Price :
$611

/ month
2023 Ford Explorer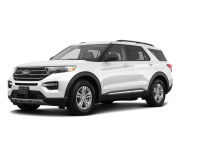 Price :
$626

/ month
Auto leasing has quickly become one of the most popular ways to get a high quality vehicle at a price that you can more easily afford. The basics of a lease are that you choose your vehicle, and the terms of the lease, and then you simply pay a set amount each month.
If you're looking to lease a new car, you're likely going to spend most of your time looking at all the different makes and models that you are interested in to see which one you like best. That is the most fun part of getting a new car, and the most important.
Are you driving around in a vehicle that you no longer love, but you feel stuck in it because you still have months, or even years, left to go on your lease? You don't have to put up with that any longer.
Cheap Car Leasing NYC
If you're looking for awesome cars at dirt-cheap prices, you just hit the motherlode by finding this site! You won't find deals like this anywhere else in New York City, that's for sure!
Our cheap prices, though, are just the beginning of the awesome things we have to offer you. Aside from those prices, we can't be beat when it comes to the incredible variety of different makes and types of vehicles we offer. Then there's the can't-be-beat level of convenience you'll experience when you lease with us. And to top all that off, there's our style of customer service, a style that truly puts our customers first and makes us go out of our way to ensure that the leasing experience you'll have goes as smoothly as possible.
Let's go through all of this, one point at a time!
Huge Inventory, Low Prices, and Incredible Convenience!
You'll be blown away by our inventory, that's for sure. Unlike other NYC leasing companies, we don't just offer vehicles from a small handful of manufacturers. Nor do we limit ourselves to just trucks or cars or vans or some other type of vehicle. Instead, we offer every single new model vehicle made by Acura, Audi, BMW, Buick, Cadillac, Chevrolet, Chrysler, Dodge, Ford, GMC, Honda, Hyundai, Infiniti, Jaguar, Jeep, Kia, Land Rover, Lexus, Lincoln, Maserati, Mazda, Mercedes-Benz, MINI, Mitsubishi, Nissan, Porsche, Ram, Subaru, Smart, Toyota, Volkswagen, and Volvo.
No matter what type of vehicle you want, and no matter what manufacturer you want it made by, odds are we have exactly what you're looking for!
And this is where things get even better: we can lease any of those companies' cars, vans, minivans, SUVs, trucks, or off-road vehicles to you for the cheapest price around, a price so low we're often asked how we're able to pull it off. The answer to that question is simple: we keep our operating costs down by cutting out anything that's both unnecessary and that adds to overhead costs.
One of the biggest things we do to keep those costs down is to refuse to have a physical car lot, opting for a virtual car lot instead, a car lot you can find on the internet. That might not sound like much, but just think about how expensive those physical car lots are! Property costs, property taxes, property insurance, ginormous utility bills, the payroll costs necessary to staff such a lot – it all adds up, and those costs are always handed on to customers to pay for.
We've got something much better with our virtual lot! With our lot, you can do your car shopping straight from your own home! You can explore all of the awesome vehicles we just listed above without having to drive anywhere (no taxis! No asking friends and family for rides!). You can check out our virtual lot any time you want to, no matter the time of day or night, too. And the icing on the cake? there won't be any salesman around to hound you, to follow you around, to pressure you, to rush you. Take all the time you need!
Financing and Great Customer Service
So, you're exploring our virtual car lot and have a few questions about some of our vehicles – but there's no salesman around to ask. No problem! All you have to do is call us up and ask! You'll have the only benefit of having a salesman by your side, but none of the hassles. Nice!
We'll always be there for you whenever you need help, and that applies, too, when the time comes to think about the vehicle you've chosen to lease. We'll sail you through the financing process, working directly with banks and other lenders to get you a deal you will fall in love with. Low interest rates. Low monthly payments. Terms that are fair, that make sense. Those are our goals for each of our customers, and we deliver!
Now, some of you out there reading this might be thinking that there's no way you could get financing because of a less-than-stellar credit rating. Don't let such a thing stop you! We've been able to get awesome financing deals for folks who'd thought the same thing – even people who'd already tried to get financing but were turned down! Look, we know things are rough out there economically, with jobs going overseas, lay-offs, high interest rates that so easily trap people and leave them with some pretty awful credit scores. But we promise to do our best for you, aiming for the same sort of "miracles" we've been able to pull off before! So don't give up! Call us now!
All throughout your dealings with us, we want you to know you're truly cared about. We even want you to feel a little bit "spoiled"! So, our customer service is marked by little "touches" to achieve that. For ex., when the day comes for you to drive your new vehicle, we won't let you have to worry about how you'll arrange to pick it up. We don't want you calling cabs or bumming rides off of people you love! Instead, we'll bring your new lease right to your home. Or to your office. Or to your favorite gym or to most any place that makes things convenient for you on that day. Just name the place, and kick back while we do the worrying!
Contact Us Today
Please, just give us a call with any questions you might have! You can reach us at 347-472-0050. You can also learn more about our company by clicking HERE to visit our main website. We look forward to talking with you and helping you get into a beautiful car at dirt-cheap prices!